Del Monte Park, Pacific Grove Sales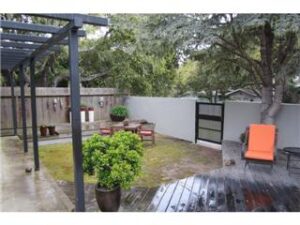 There have been 10 sales in the Del Monte Park Neighborhood in the last 90 days, ranging from $280,000 up to $485,000.  At the low end was 1206 Lincoln a 3 bed, 1 bath 1008 sq. ft home in poor condition that was an all cash sale.  Next was 1248 Buena Vista also a fixer upper all cash sale of a 3 bedroom, 1 bath 1031 sq. ft. home.
1113 Presidio was a samll 2 bedroom, 1 bath home 828 sq ft. that sold for $295,000. This home had nice hardwood floors and an updated bath. It sold for $295,000. 1321 Lincoln was one of my sales and my clients got an exceptionally good buy at $376,000. The home was 3 bedroom, 1.5 bath and was 1352 sq. ft. The big bonus was the huge 9000 sq ft lot – a double lot for PG.  Also a bonus was the garage and workshop combo at the back of the property that was bigger than the home!  Just down the street was another sale on Lincoln at 1201. This was a smaller 2 bedroom, 1 bath home, 827 sq.ft. that sold for $350,000.
Moving up the price range to above the $400,000 level was a sale at 1126 Piedmont that sold for $450,000. This was a bigger home – 1900 sq ft. and was 4 bedroom, 2.5 baths.  The home could have used some upgrading but was a large home by PG standards. Another home at 1142 Buena Vista sold for $440,000. This was actually a duplex with the main home a 2 bedroom, 1 bath unit and with a detached 1 bedroom, 1 bath across from the back porch.  This property also had a full basement which is unusual on the Monterey Peninsula. Guess we don't have many tornados where we need to shelter in the basement!
The home at 1124 Piedmont was a Bank REO (foreclosed home) that was 1266 sq ft and a 3 bedroom 2 bath, updated home. It featured marble entry as well as nice hardwood floors. The kitchen was updated, also had a new roof and rare for PG the sewer lateral work had already been replaced. (In PG sewer laterals must be inspected. If they are not in good shape they must be replaced!!) This home was listed at $467,500 and sold above the list price at $480,000.
There were two more sales in the Del Monte Park Neighborhood. One at 1101 David Ave sold for $430,000.  This was a large 4 bedroom, 2 bath home on a huge 9000 sq. ft. lot. This home did need considerable updating and TLC.  But lots of square footage on a double size lot. This was a short sale, which just goes to show you that sometimes you can get good buys in this niche. The last sale in this area was at 1315 Funston. This was a nicely updated home, 1870 sq. ft., 4 bedroom, with 3 full baths. Nice open floor plan. This was also a short sale and sold for $485,000.